Writing
Stone of Names
Cahtri is a master thief. She's stolen from barons and kings, from vaults and towers, from impenetrable palaces and from doom-haunted ruins. So, when an unusual client wants to hire her for an act of larceny, she doesn't hesitate. After all, it's just another heist.
Except that the prize is an enchanted artifact engraved with the True Names of some of the most powerful beings in the world. And the artifact is in the hands of a sorceress named Frostchilde, one of the last survivors of the elven people, and possibly Cahtri's only chance of learning the truth about her own part-elven blood.
Nomadic warriors, an unnatural winter, and an army of witch-spawned creatures all stand between Cahtri and her goal. To survive, she must decide who she can trust ... and whether she can even trust herself.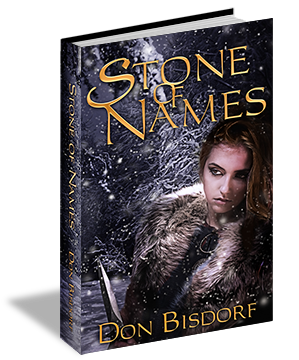 You can order an electronic or print copy of Stone of Names from Amazon. Or, if you prefer, you can buy an electronic copy from itch.io.
City of Crystal
Cahtri has stolen several fortunes, bargained with a dragon, challenged a legendary sorceress and saved the world, but still hasn't found the answers to the most important questions in her life. Why did her elven mother choose to leave her people and live--and die--among humans? Where did the elves hide from the curse that nearly exterminated them six centuries ago? And how can Cahtri free herself from the imperious elven voice that lurks inside her mind, waiting for the chance to control her?
To answer these questions, Cahtri and Fjor must travel far beyond human shores in search of a legendary elven city. What they find there will endanger everything Cahtri holds dear--love, freedom, and her own identity. She must confront conspiracy and sorcery, choose her loyalties carefully, and decide for herself who she will become.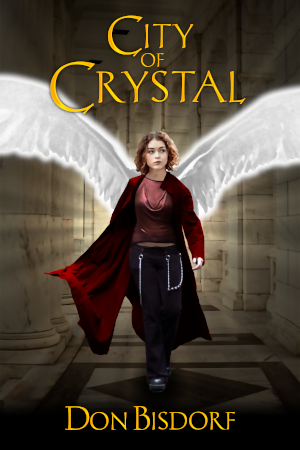 This short novel is the sequel to Stone of Names. You can order the Kindle version or the paperback version from Amazon.